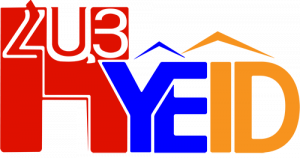 Feb 05, 2021
Glendale, California — The HyeID Board of Trustees announced the creation and active functioning of HyeID's Glendale chapter. With over 30 registrants and a growing number of enthusiasts, Glendale is the first in a network of chapters that the HyeID is planning to create around the world. HyeID has received numerous inquiries and interests from Armenians worldwide to join by signing up as cardholders.
Those who join HyeID are entitled to discounts when they purchase products or services. Half of the discount goes to the cardholder, while the other half is split equally between the HyeID organization and the cardholders' preferred organization.
In the second phase of the HyeID non-profit organization, Diaspora cardholders 18 years of age or older are eligible to vote for or be elected as representatives in the planned Diaspora Armenian Parliament (DAP) which has been the long sought after dream of all Diaspora Armenians. Diaspora Armenians all over the world will be able to participate In democratic elections in pre-determined electoral regions to form the Diaspora Armenian Parliament.
"The HyeID board of trustees welcomes Armenians from around the world to join the HyeID movement. The time has come for the Diaspora to be organized and united in order to plan, execute and disseminate all Pan Armenian issues and concerns to the various local, and governmental platforms," stated a HyeID representative.
For those interested in joining the HyeID organization and help establish the future Diaspora Armenian Parliament, please go to HyeID.org and complete the application form.