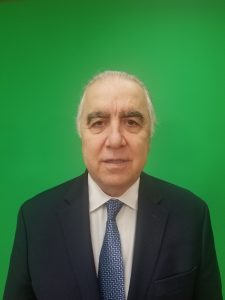 Chairman
Harut Sassounian is a publisher, syndicated columnist, TV commentator, political analyst, author, award-winning documentary producer, lecturer, and human rights activist.
He is the President of Armenia Artsakh Fund, a non-profit organization that has donated $900 million of humanitarian aid to Armenia and Artsakh (Karabagh) since 1989.
As Senior Vice President of Kirk Kerkorian's Lincy Foundation, Mr. Sassounian supervised $242 million of infrastructure projects in Armenia.
Since 1983, Mr. Sassounian has been the publisher and editor of The California Courier newspaper. His weekly editorials, translated into several languages, are published and posted in hundreds of newspapers and websites around the world.
As a human rights delegate to the United Nations in Geneva, Switzerland for 10 years, he successfully lobbied for the recognition of the Armenian Genocide.
Mr. Sassounian worked as an international marketing executive for Procter & Gamble in Geneva, Switzerland, from 1978 to 1982.
He has a Master's degree in International Affairs from Columbia University in New York, and an MBA from Pepperdine University in Los Angeles.
Mr. Sassounian is the author of the book "Armenian Genocide: The World Speaks Out, 1915-2015, Documents and Declarations."
He is the Executive Producer of the award-winning documentary: "Armenia: Bittersweet Freedom."
He is the recipient of the highest award from the President of Armenia. He is also the recipient of the Ellis Island Medal of Honor.